Canons Ashby 9.4 miles, 26 minutes
Canons Ashby
"Tranquil Elizabethan manor house set in beautiful gardens"
Canons Ashby was first built by the Dryden family during the Elizabethan period, using stone from the Augustinian priory which previously occupied the site.
The private church is all that remains of the priory. The interior is welcoming and atmospheric, with Jacobean wall paintings, plasterwork and tapestries.
The house was updated in the 18th century with the south-facing rooms remodelled, and again in the 19th century, when Sir Henry Dryden's The Antiquarian recorded much of the history of the estate and the surrounding area.
The gardens are currently being restored to their colourful designs from Sir Henry's records.
www.nationaltrust.org.uk/canons-ashby-house/
tel : 01327 861900
Dallas Burston Polo Club
Canons Ashby
Coton Manor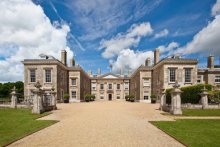 Althorp - A Unique Home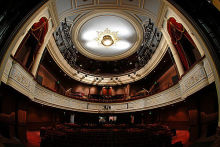 Royal and Derngate Theatre Northampton
Silverstone Circuit