Althorp 12.5 miles, 25 minutes
Althorp House
In 2017 Althorp will be open to visitors, from 1pm to 5pm, with the last admission to the House at 3.45pm, and to the Stables and Grounds at 4pm. In August only, Althorp will open from 12pm to 5pm.
The dates for the 2017 Literary Festival are Thursday 5th October to Sunday 8th October. Tickets are available for purchase from the 5th April and information on the exciting list of authors can be found at
http://spencerofalthorp.com/literary-festival/
.
For more information please contact Althorp via telephone: 01604 770107 or email
mail@althorp.com
.
www.spencerofalthorp.com
tel : 01604 770107
Dallas Burston Polo Club
Canons Ashby
Coton Manor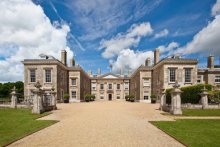 Althorp - A Unique Home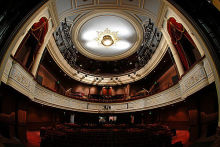 Royal and Derngate Theatre Northampton
Silverstone Circuit